LATEST NEWS
In an interview with Logistikata magazine, Peter Petrov, CEO of Gopet Group, speaks about industry's challenges and the Gopet's development plans. Geo-political factors affecting the forwarding sector are the political situation in Turkey and indirect impact on the...
read more
We are committed to run a sustainable business and looking for ways to have a positive impact on communities as well and promote actively the access to jobs for young unemployed people. Starting with March 1st, 2017, our company launched a new project, named...
read more
Solutions to forward your Career
Our success as strong business and a solid company is the direct result of our remarkable people's vision and teamwork. Find out more about our work philosophy and our offer. Find out more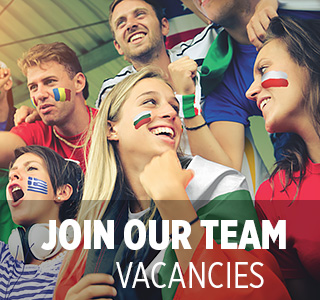 Join our mailing list to receive the latest news and updates from our team.

Formalized Flexibility
Clearly defined processes, adaptive responses.
Responsible Professionals
Extensive experience covering all core business activities.
Flat Organization
Focused on decision making and initiative.
Collaborative Communication
Transparent and human approach.