LCL Rail service China – Poland
With distribution to door in Poland, Romania, Bulgaria and Greece.
Do you have regular shipments between China and Poland, Romania, Bulgaria, Greece?
If you are not pressed by time, nor in need to ship a full container, one efficient option is our new LCL rail service: faster than via SEA, less expensive than by AIR.
LCL service by Rail from Chinese main points: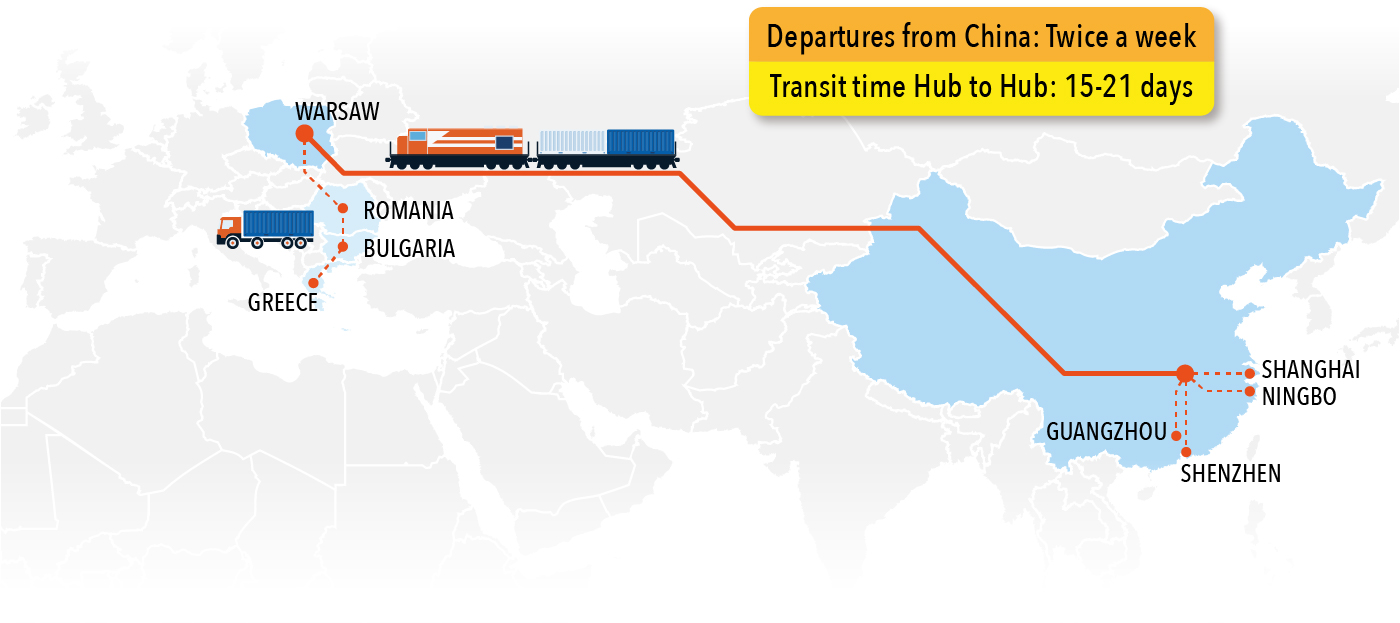 Our experienced teams will create the optimal setup, mono or multimodal, to fit your needs, including pick-up and delivery from major cities in China and our bases in Poland, Romania, Bulgaria and Greece, offering you extended coverage of Central and Eastern Europe.
You can benefit from our range of sea and air freight services, should you need to ship increasing volumes, change the frequency or reach your clients faster.
We can offer you access to our full road network covering Europe or logistics and warehousing services available via our own logistics centres located in Bulgaria and Greece.
Contact us for a customized solution