New LCL service Connecting Cyprus to Bulgaria, Poland, Romania, and Greece
 1 Partner 

for all your operations

As one-stop transportation and logistics services provider, we are continuously working on improving our range of solutions for land (road, rail), sea, and air transportation, as well as our warehousing, logistics operations, and domestic distribution.

We aim for our clients to find with us those reliable and flexible options for their shipments exactly when they need them.

Our newest service is consistent with our "one-stop solutions provider" and it is based on our market expertise and our local presence in Greece, Bulgaria, Romania, and Poland.

You'll now have One single PARTNER managing the different legs of your partial shipments from or to Cyprus and the Balkans area.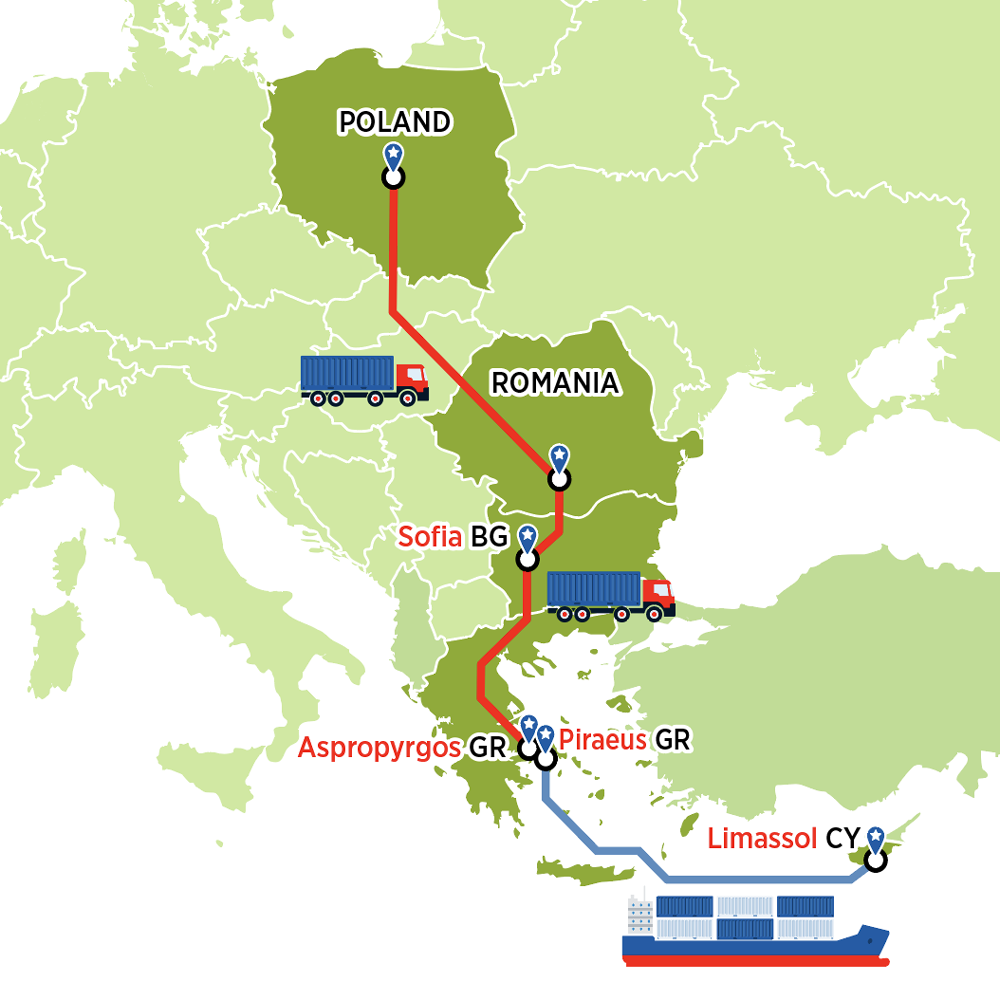 Pricing and goods
Fixed price per pallet from collection warehouse to Port Limassol. This price includes deliveries within Limassol area and does not include:
Collection price from country of origin to collection warehouse;
Door deliveries outside Limassol.
Generic goods on euro-pallets:
Excluded goods – batteries, ADR or temperature controlled;
Max pallet height – 2m.
Collection and departures schedule
Collections in origin country – from Monday to Wednesday;
Departures from origin country – Thursdays and Fridays.
Transit times to Limassol
Bulgaria | 10 – 14 DAYS
Poland | 14 – 18 DAYS
Romania | 12 – 16 DAYS
Greece | 5 – 7 DAYS
In case you do regular deliveries to Cyprus from any of the above countries, we can optimize a dedicated setup to fit your business needs.
For more information, please write to us