Balkans groupage corridor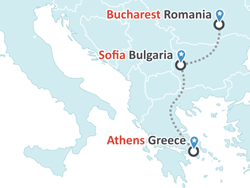 We are diversifying our groupage services range with lines connecting Sofia (Bulgaria) with Athens (Greece) and Bucharest (Romania).
The new lines offer increased flexibility for all our clients: reliable and safe solution for groupage shipments between these destinations, secured by one logistic provider.
Sofia, BG – Aspropyrgos, GR – Sofia, BG
We operate daily trucks connecting our warehouses in Sofia and Aspropyrgos (next to Athens). Additionally to pallets shipment from terminal to terminal, we can offer warehousing and value added services in our facilities in Sofia (5.800smq) and Aspropyrgos (700sqm) and local distribution to final point of delivery.
Athens, GR – Bucharest, RO (via Sofia, BG)
Our current line between Bulgaria and Greece has been extended till Bucharest, Romania. Terminal to terminal deliveries are available in 24/48h with pick-up and drop-off available if clients require these additional services.
The new segment allows clients from Greece and Romania quick access to these two markets. Furthermore, we can organize distribution within Romania via our network of warehouses and logistics platforms (Pitesti, Cluj, Bacau and Arad) and within Greece via our warehouse in Aspropyrgos.
Sofia, Bulgaria – Skopje, North Macedonia – Sofia, Bulgaria.
A third regular LTL line connects Sofia to Skopje via weekly departures. Transfers of goods/ pallets from LTL lines coming from Greece and Romania can be handled in our Sofia logistics hub.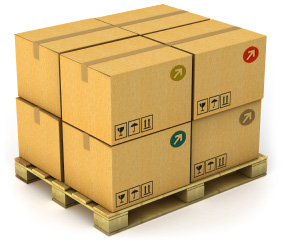 Why working with us:
Terminal to terminal shuttle delivery system.
Reliable and safe transport and storage with our own fleet and facilities.
24/48 hours deliveries from terminal to terminal.
Defined door to door transit times.
Delivery notifications.
Competitive costs.
ADR shipments.
Goods transported and handled in accordance with ISO, HACCP, SQAS standards of quality.


Check our schedule:
Line/Day
Mon
Tue
Wed
Thu
Fri
Sat
Sun
Sofia – Athens
Departures from Sofia
Departures from Athens
Sofia – Bucharest
Departures from Sofia
Departures from Bucharest
Sofia – Skopje
Departures from Sofia
Sofia – Belgrade
Departures from Sofia
Contact us for a customized solution