INTERMODAL TRANSPORTATION
A STRATEGY FOR A GREEN FUTURE
Economic and ecological factors have a transformative effect on transportation and a strategy which combines different modes becomes more and more the winning model – intermodal transportation solutions.
GOPET INTERMODAL Division bundles together the needed expertise and the right capabilities to move your shipment from A to B in an efficient and "green" manner. We strive to create value for our clients by using the best combinations to provide a customer friendly all in one solution from a unique provider: road, rail, warehousing and logistics, first and last mile.
ONE SINGLE LOADING UNIT
The shipment is loaded onto one single unit, where it remains throughout the whole journey. It can be a container, a trailer or a swap body.
SAFE AND SECURE
The intermodal unit is compatible with all modalities, ensures safe and secure shipment of goods.
TRAFFIC REGULARITY
Rail scheduling makes projecting delivery time very reliable, and road congestion has minimal impact on transit times.
SWITCH2RAIL IMPACT
Cumulative figures for 2013-2020


Your intermodal transportation gateway to Southeastern Europe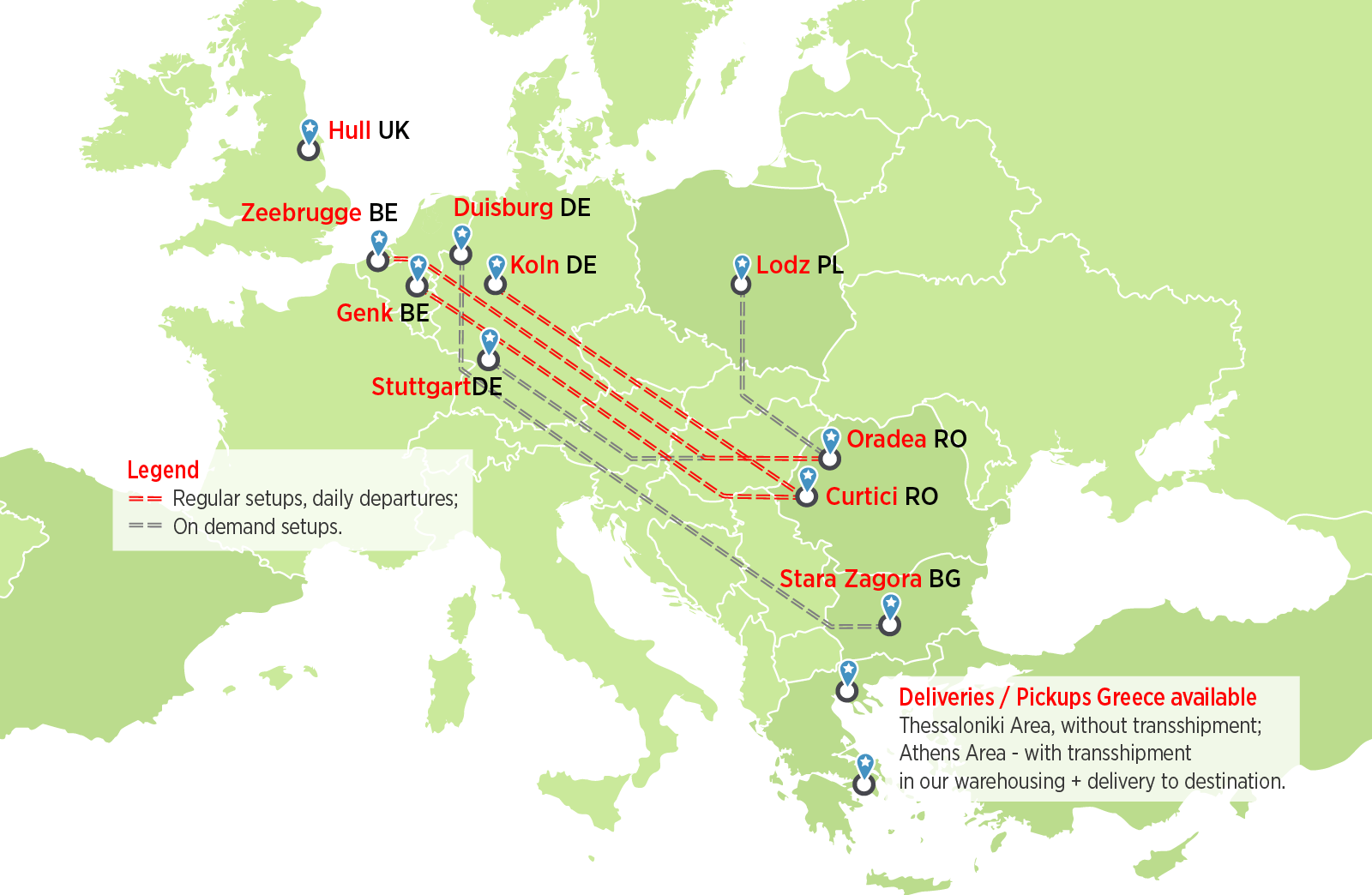 EFFICIENT ON LONG DISTANCES
ENVIRONMENTALLY SUSTAINABLE
HIGH PAYLOAD UP TO 29 TONS
EXPERTISE TO BUILD ON-DEMAND SETUPS
OUR CURRENT FLEET FOR INTERMODAL RAIL SERVICE
P 400 Trailers – Code XL / Multi-lock system
Internal length: 13620 mm
Internal width: 2480 mm
Internal height: 2790 mm
Door opening height: 2700 mm
Side loading height: 2700 mm
45ft Pallet Wide High Cube Containers
Internal length: 13530 mm
Internal width: 2410 mm
Internal height: 2670 mm
Door opening height: 2570 mm
Door opening width: 2410 mm
In addition to standard equipment such as straps and ratchets, all units are equipped with split bars for fixing the goods, protective corners and anti-slip mats. Trucking at both ends – EURO VI trucks.